Q&A with an expert: Leave pool cover on during a storm
There are many questions when it comes to pool safety covers and fences. LOOP-LOC has amassed a host of professional dealer partnerships, so we turned to one of our experts in the field to answer a few of the most common questions.
Frank Vingerhoets, the owner of Long Island Baby Fence, specializes in the installation and service of BABY-LOC fences and LOOP-LOC pool safety covers. In this blog, he answers pool cover questions you may have on your mind this time of year.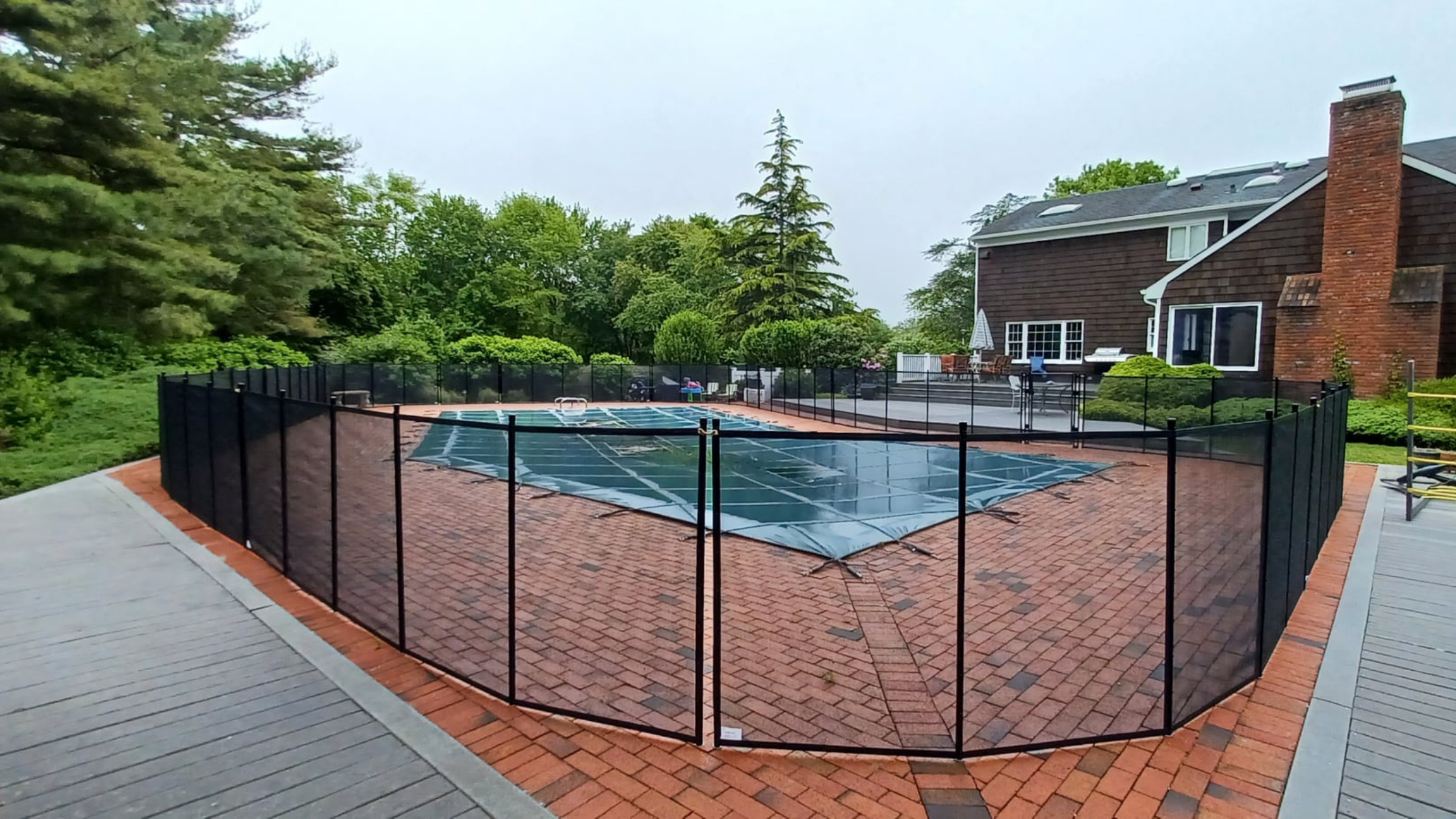 Question: If I have a BABY-LOC pool safety fence, should I keep it up during the winter when the pool cover is on?
Answer: If you have a LOOP-LOC pool safety cover, I would tell you to take your fence down during the winter. There's no need to expose both products to the elements. The LOOP-LOC cover is 100% safe. You don't need a barrier when a LOOP-LOC cover is on the pool.
You also need to ask yourself: Who made your cover? What shape is it in? How old is it?
Some pool companies put covers on that are a disgrace. If your cover is in bad shape, we recommend you keep your fence up.
When should it be taken down? It should come down before a hurricane or snowstorm. In the Northeast, we have had some doozies.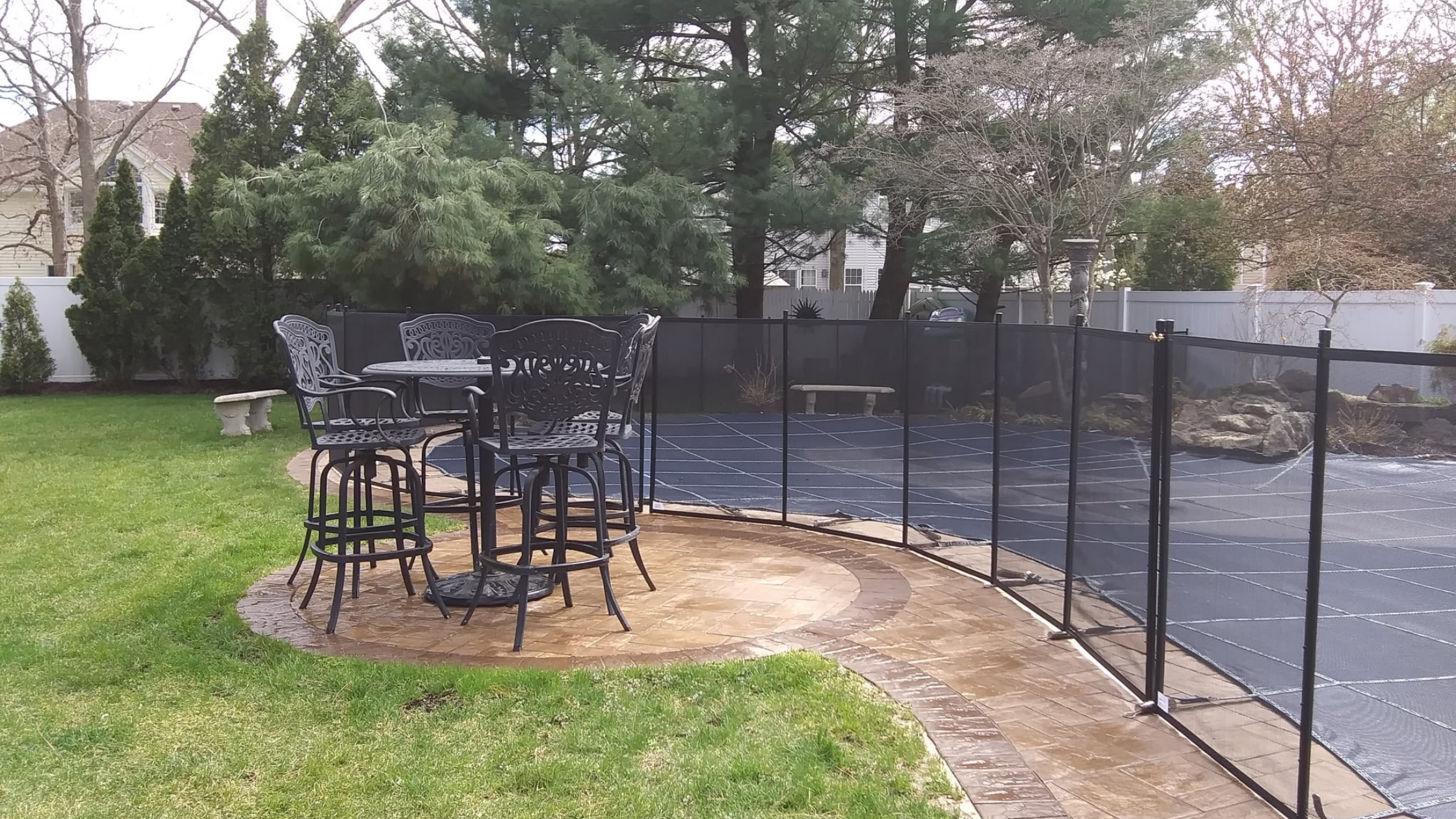 Q: Should I keep my LOOP-LOC pool cover on during a hurricane or winter storm?
A: Your LOOP-LOC pool cover should absolutely stay on during a hurricane (take your fence down).
No matter what happens, keep the cover on. It can hold several feet of snow.
If installed properly, the pool cover is completely flat and is not easily damaged.
To reduce any potential damage, make sure all furniture and other outdoor items are taken inside or properly secured.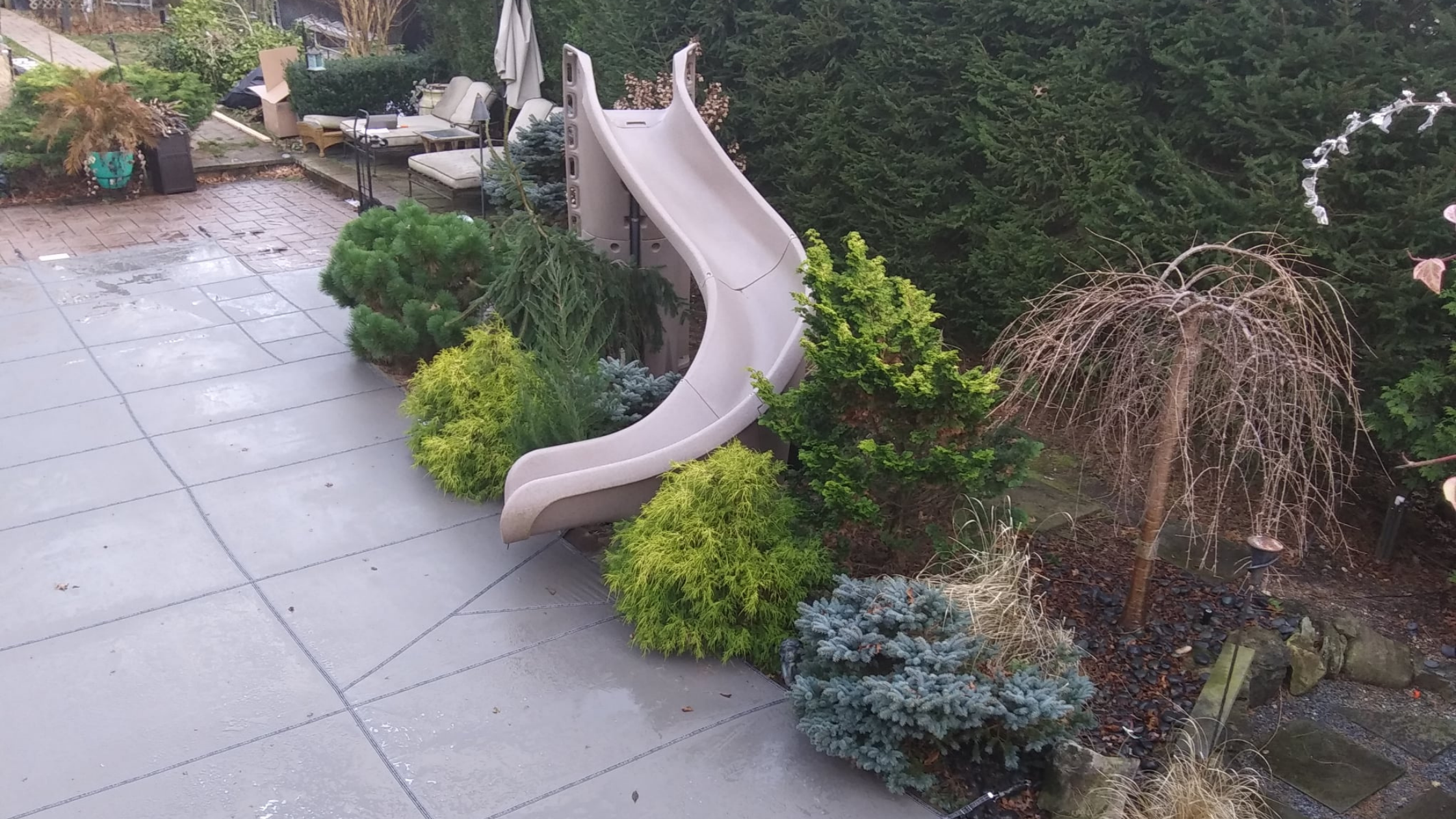 Q: Should I install my own pool cover or call a professional?
A: There are several reasons why I would recommend calling a professional.
The pool cover will stretch. Once your cover is installed with spring tension, it will stretch, especially when it is brand new. You need to know how much it will stretch and how tight to make it. There could also be crooked straps if you don't know how to properly install the cover, which may cause a problem.

You cannot un-drill. A hole needs to be drilled in an exact spot. If you do that incorrectly, you will never be able to find the nuance on the deck again to redo it.

If a pool professional installs a LOOP-LOC cover, you can be assured it is performing as a safety cover.

Some pool dealers even have issues when installing pool covers. Experience matters. Be sure to ask your installer about their experience with LOOP-LOC pool covers.
Q: What is the most common issue you see as a pool cover installer?
A: I see horror stories every year. At least five times a year, a homeowner calls me out to reinstall a pool cover because they just redid their deck or something like that.
When I get to the property to see the cover and what hardware they need, the cover is completely disintegrated.
At that point, I need to tell them I cannot install their cover. It's called a safety cover, and it needs to be safe. It is usually so disintegrated that it will split if someone rolls on it. If you pull the straps, they usually fall apart.
It's very common to find the homeowners were given the pool cover when they purchased the home, and they never saw the original cover.
I carry around samples of LOOP-LOC covers and show them what a real safety cover looks like. You can see the superior binding and strapping.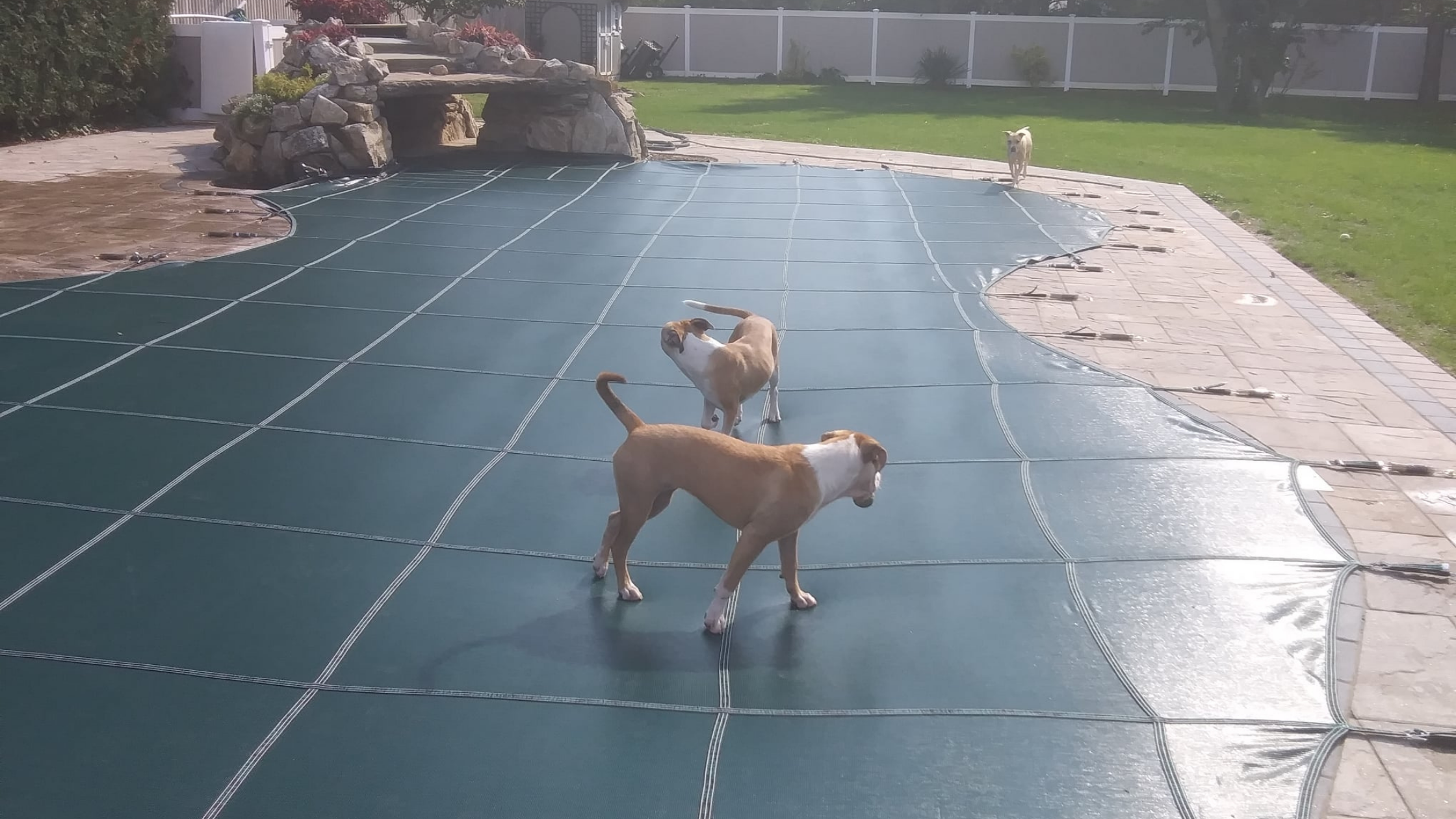 Q: We've seen the images with the elephant on the LOOP-LOC cover. Can you walk on the cover?
A: I did this for a few years to show clients how strong the LOOP-LOC covers are. Then one day, I saw kids in a window watching me, and I stopped.
So, you can technically walk on the cover, but there is no reason to.
Q: My pool was winterized. How long do I wait to put the cover on?
A: I'm not a pool builder or pool service technician.
For me, when I install a pool cover, it depends on what time of year it is.
When leaves start falling, they start falling. When we are approaching the end of September and October, it's important that the pool cover goes on within a couple of hours.
If the pool sits open for a day, it's full of leaves again.

Q: What do I need to do to maintain my mesh LOOP-LOC pool cover once it's on?
A: Nothing. The LOOP-LOC cover needs to stay tight and taut over the pool at all times.
Under normal circumstances, nothing needs to be done when the water is about 12 inches below the coping.
A lot of people think you need to spray the hardware with something like WD-40. That is the worst thing you can do. No chemicals are needed to maintain the hardware.
If there's a snowstorm, your cover is going to be pushed down.
Here's what you do:
Do not panic.

Do not try to get the snow off.

Don't do anything. (If you want, you can shovel the walkway around the pool so you can see where the pool is, but that is not necessary.)
For more than 40 years, LOOP-LOC has been manufacturing safety swimming pool covers, luxury pool liners, and BABY-LOC mesh fencing. Find your local dealer here.
Have a question we should address in the next blog? Email looplocsocial@gmail.com.